Add a special touch &
personalize
your wine today!
Add a special touch to any occasion!
Personalize your wine today!

Holiday Labels: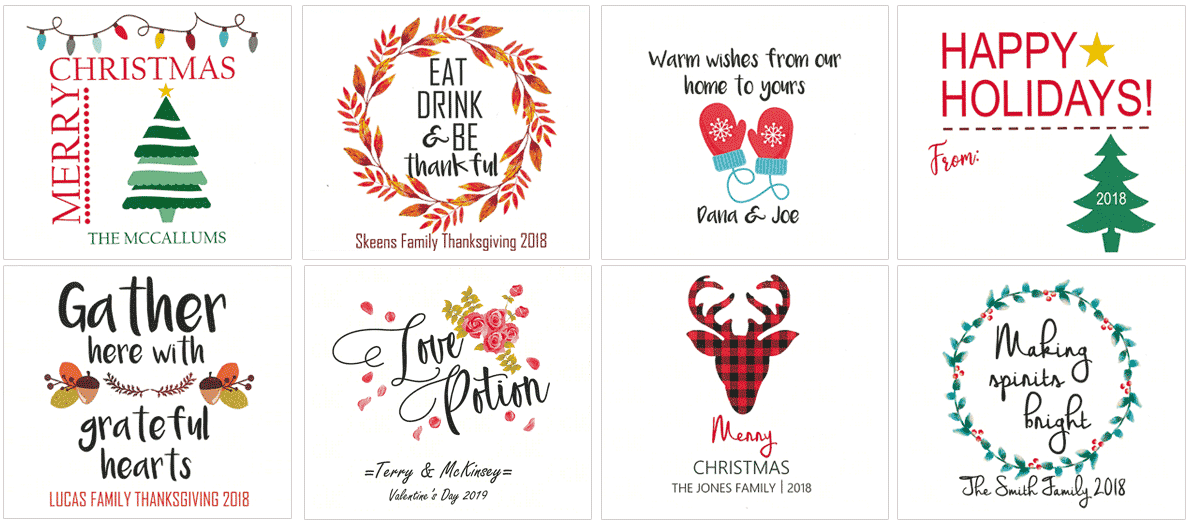 Simply select your holiday label and personalized message and let us do the rest!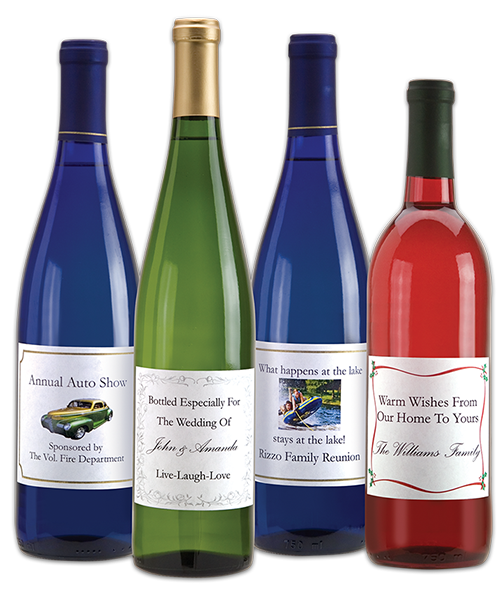 Simply select your label design and personal message and let us do the rest. Mix and match the following border & font styles to create your personalized wine label.

Black Text
FREE for Captain's Table Members
Orders of a case or more – FREE
$1.50 per labels for orders less than a case
Personalized or Company Logo
$10 one-time fee to set up
$10 per case printing charge
Logo must be supplied on disk or via email
**Please allow 10 days for personalized wine orders-additional time for shipping**
The following wines cannot be personalized:
Butterfly, Miss Adventurous, Miss Behavin', Miss Chevious, Tug Boat Sangria, Gewurztraminer, Reserve Riesling, Semi Dry Riesling, Extra Dry Sparkling Wine, Vidal Blanc Iced, and Cabernet Franc Iced.