We are open 7 days a week for seated tasting flights and sales.
Hours are subject to change.
 Please see the visit us page for everything you need to know when you visit us. No reservations needed at this time, however capacity is limited.  We look forward to seeing you soon. The Lucas Family
Welcome
to Cayuga Lake's first winery.
Come Experience A Wonderful Time & Award-Winning Wine at
Lucas Vineyards, Cayuga Lake's First Winery

With more than 100 wineries across Upstate NY, the NY State Finger Lakes wine region is growing. Lucas Vineyards has been celebrating the love of wine with family and friends on Cayuga Lake since the beginning. Lucas Vineyards should be your destination while visiting the Finger Lakes region.
For more than 43 years, the Lucas Family has been proud to have grown and produced award-winning wines while fostering a family of customers, friends, and wine enthusiasts.

Join The Family
for fabulous events throughout the year!
Shop
our award-winning wines!
Visit
and enjoy the Lucas experience!
The Lucas Vineyards Experience
At Lucas Vineyards, the experience we provide our customers is what sets us apart. We pride ourselves on celebrating every visitor who comes through our doors. To us, when you arrive at our vineyards it's not just another customer visit, it's an occasion!
Whether you are already a case club member, an event patron, a wine customer, or a brand-new visitor to our beautiful vineyards, our wine family will greet you warmly and value every minute you spend enjoying your wine tasting, browsing the gift shop, or relaxing outside with a fresh bottle of wine.
The Central NY wine region is growing with beautiful scenery, breathtaking gorges and waterfalls, and a growing variety of destination attractions including wineries, distilleries, breweries, cideries, appiaries, orchards, and farms. Lucas Vineyards was the first vineyard established on Cayuga Lake, and we having never stopped striving to create a valuable Finger Lakes experience that you will never forget! We can't wait to welcome you!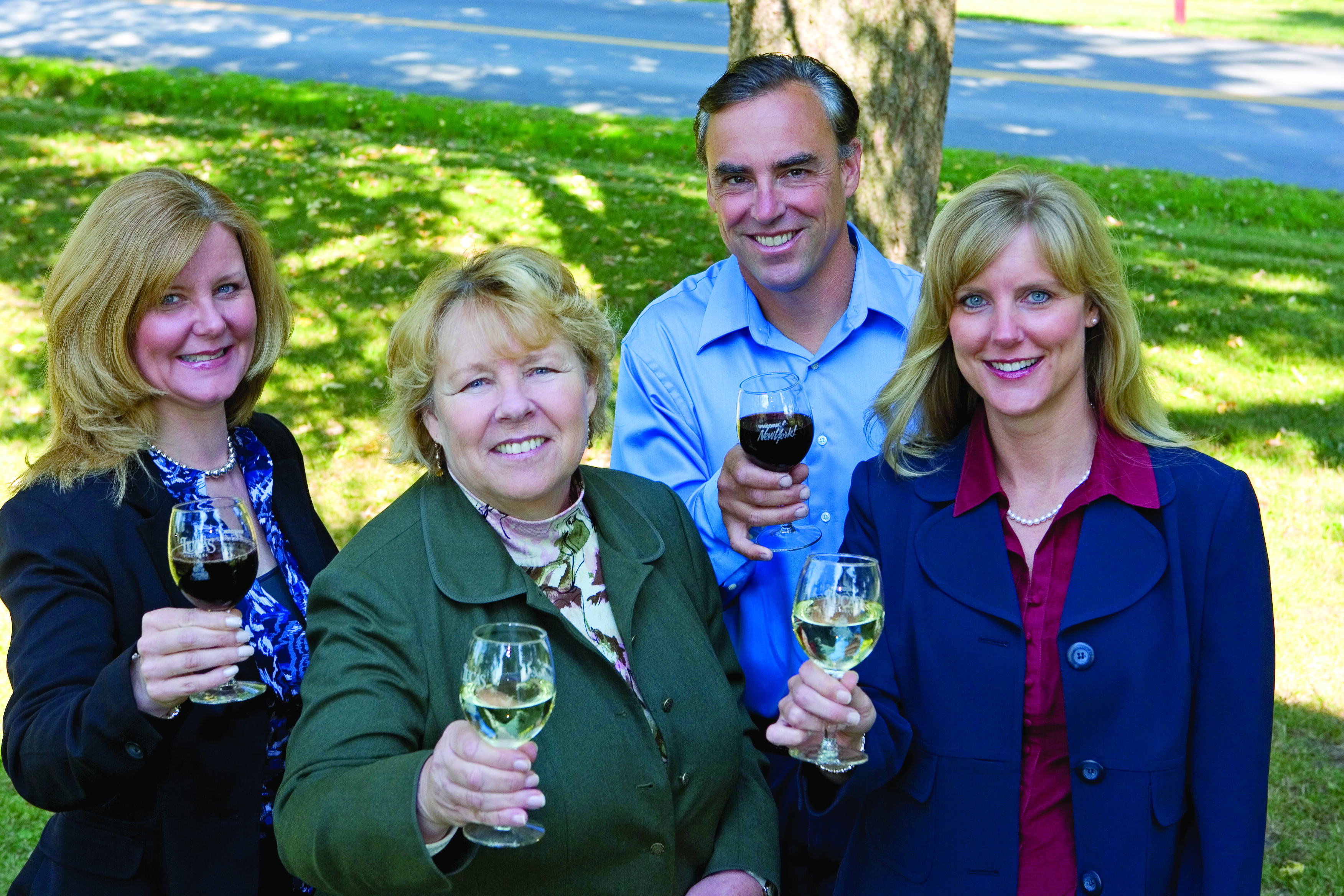 From our family to yours,
we welcome you to Lucas Family Vineyards.